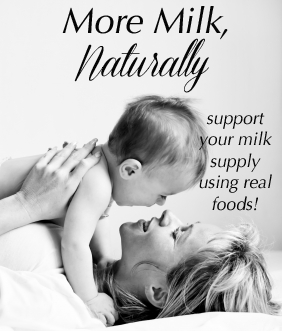 Become a More Milk, Naturally Affiliate
and earn 40% commission on every book you sell!
Why an affiliate program? Because my circle isn't very wide, and I want to get this book out to as many mamas as possible. If you don't know your options, you don't have any, and nutritional support might a struggling mama's option!
Share
More Milk, Naturally
on your blog or web site, with your Facebook fans, and Twitter followers and not only will you be helping support breastfeeding mamas, you'll also earn a 40% commission on every sale.
Payments are made through PayPal on or before the 15th of the month for the previous month's sales.
Interested?
Sign up to become an affiliate today!
Below are buttons that you are free to use on your site. See the instructions at the bottom of the page to learn how to insert your specific affiliate code.
I can also create a custom-sized button for your site - email me at thebohomama(at)hotmail(dot)com!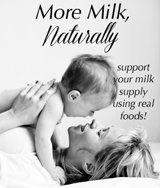 Instructions:
1. Click
here
to sign up as a
More Milk, Naturally
affiliate.
2. Click "Get Affiliate Code."
3. Select The Boho Mama from the "Select Merchant" dropdown options.
4. Click "Get Affiliate Code."
5. Under "Get Common Affiliate Hop Link", you will see HTML code. You can use this code as is, or copy and paste your personal affiliate link into the buttons above. (The code below is a sample and is not a working link.)
https://

www.e-junkie.com/ecom/gb.php?ii=0000000&c=ib&aff=000000&cl=000000

" target="ejejcsingle" > Click here to visit the Boho Mama
The link in red is your personal affiliate link. You want to copy that link (but not the quotation marks) and insert it into the button of your choosing. When someone purchases More Milk, Naturally through your link, you will receive a 40% commission.
7. Choose the affiliate button from above that you want to use on your site. Replace the portion that reads "http://yourAFFILIATEurlHERE.com" (the part in red in the example above, everything between the quotations marks but NOT the quotation marks) with your personal affiliate link.
8. You should have a string of HTML code that contains your personal affiliate link. You can add the HTML to a sidebar widget by pasting the HTML code directly into the widget. You can also add it to a post or page by pasting it into the desired location. (Make sure you're in the HTML editor view to do this).
10. Check to make sure the button is displayed properly.
You're ready to get sharing!